Braddock Community Hub
Spring 2021 | Braddock, Pennsylvania | advised by Sarosh Anklesaria |
The Community Hub envisions a reality where the currently existing parking lot is re-designed into a public plaza that could be transformed into different types of events throughout the year in partnership with the Braddock Youth Project, the Braddock Carnegie Library, and the NYIA Page Community Center in the Braddock neighborhood. The public plaza would be programmed around four main event-types which are a parking lot, a concert and theater space for performances, a marketplace, and a play space for the youth of Braddock using methods of temporalities, adaptive reuse, design for disassembly, and urban conviviality.
Despite the rich tapestry of programs that occur on this site such as: Community Cleanups, Birthday Parties, Library's Summer Camp, Braddock Community Day, Zumba Classes, and many more..., the urban realm still only registers this site as a parking lot both formally and aesthetically. This site is so rich in its communal use, so this project suggests providing infrastructural supports to help support these rich activities that take place here.
The four scenarios that are studied in this design are: A parking lot, a marketplace, a playspace, and a concert/theater space.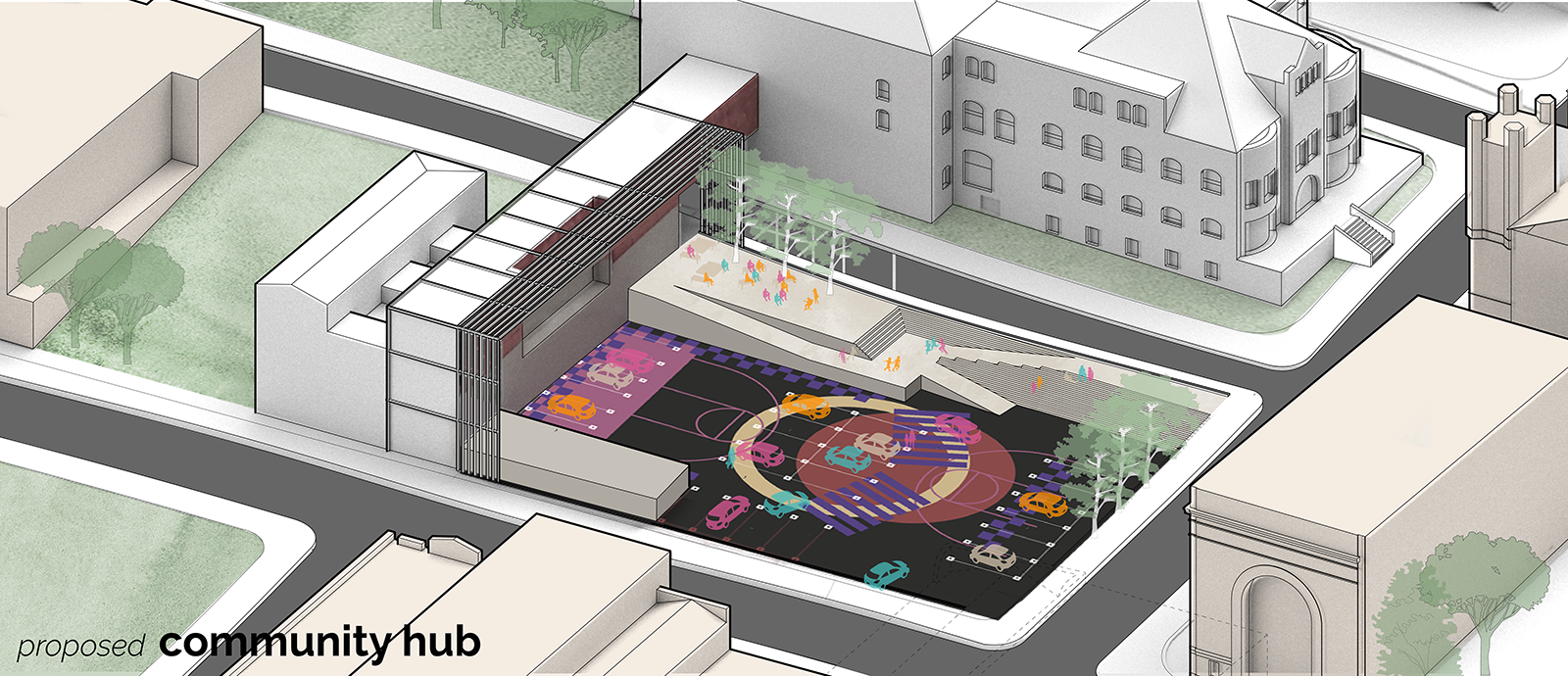 The Parking Lot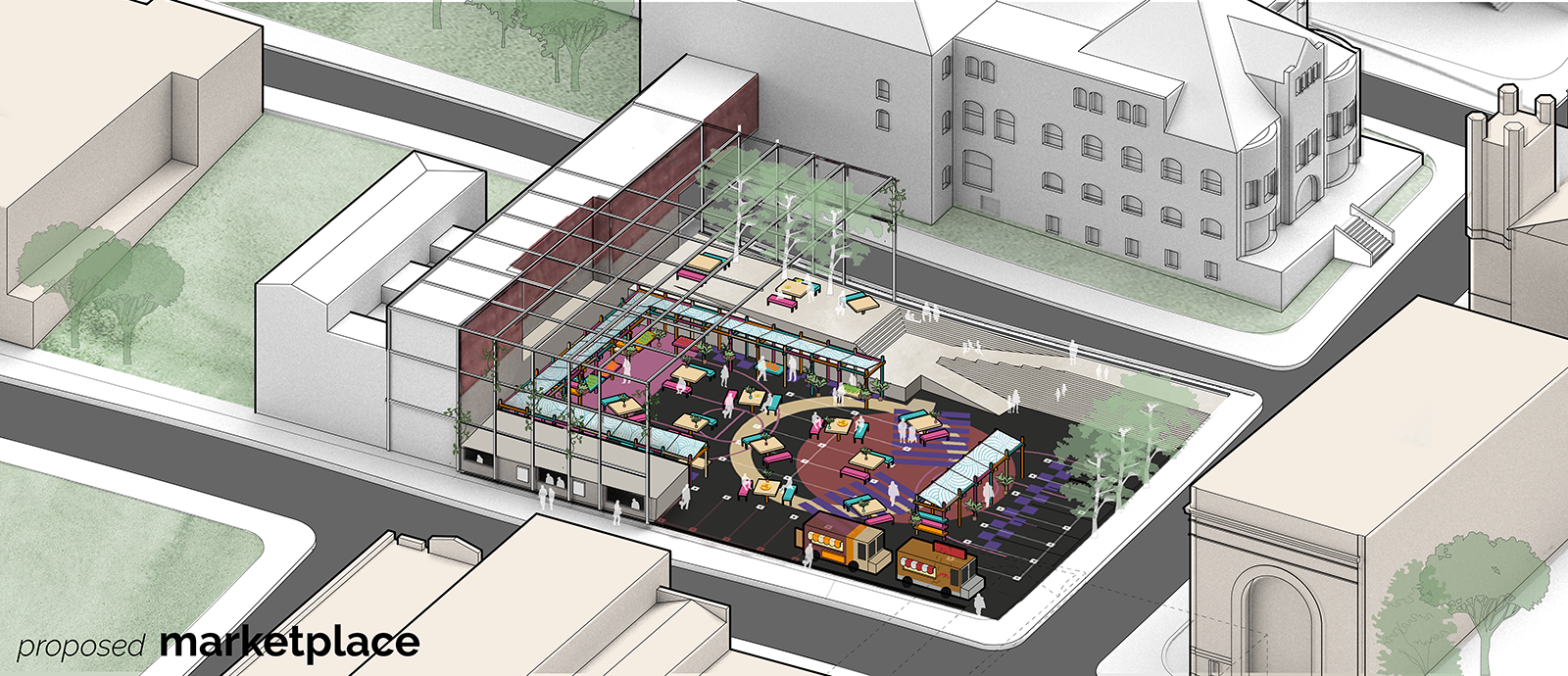 The Marketplace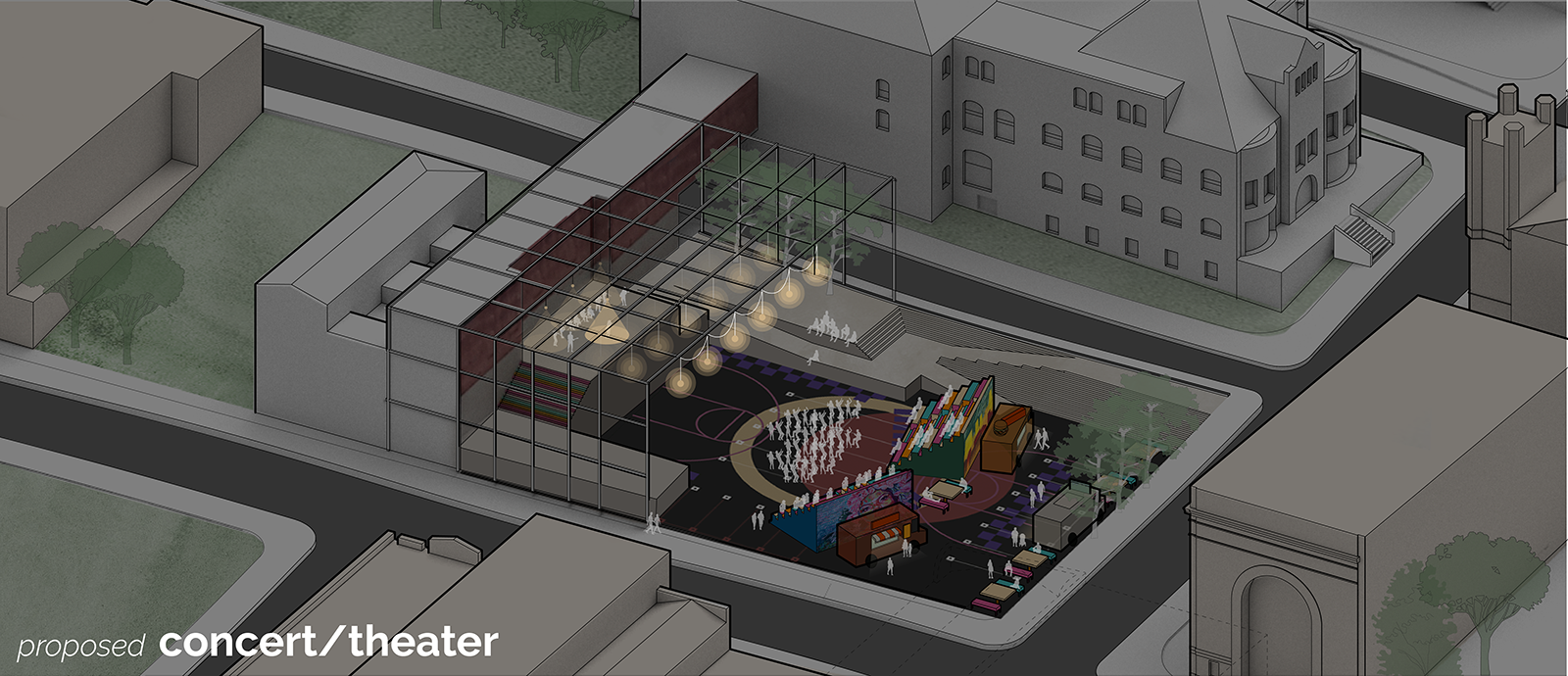 The Theater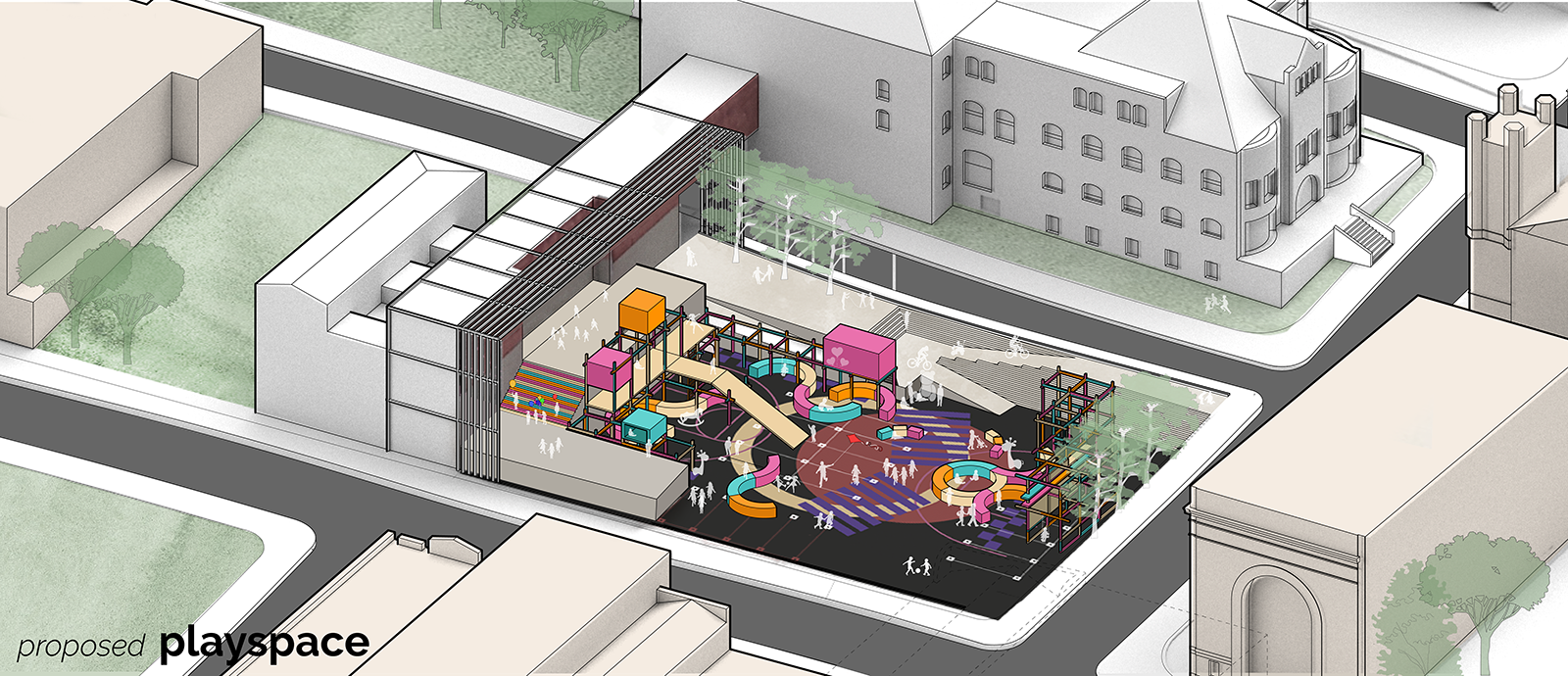 The PlaySpace
Design Matrix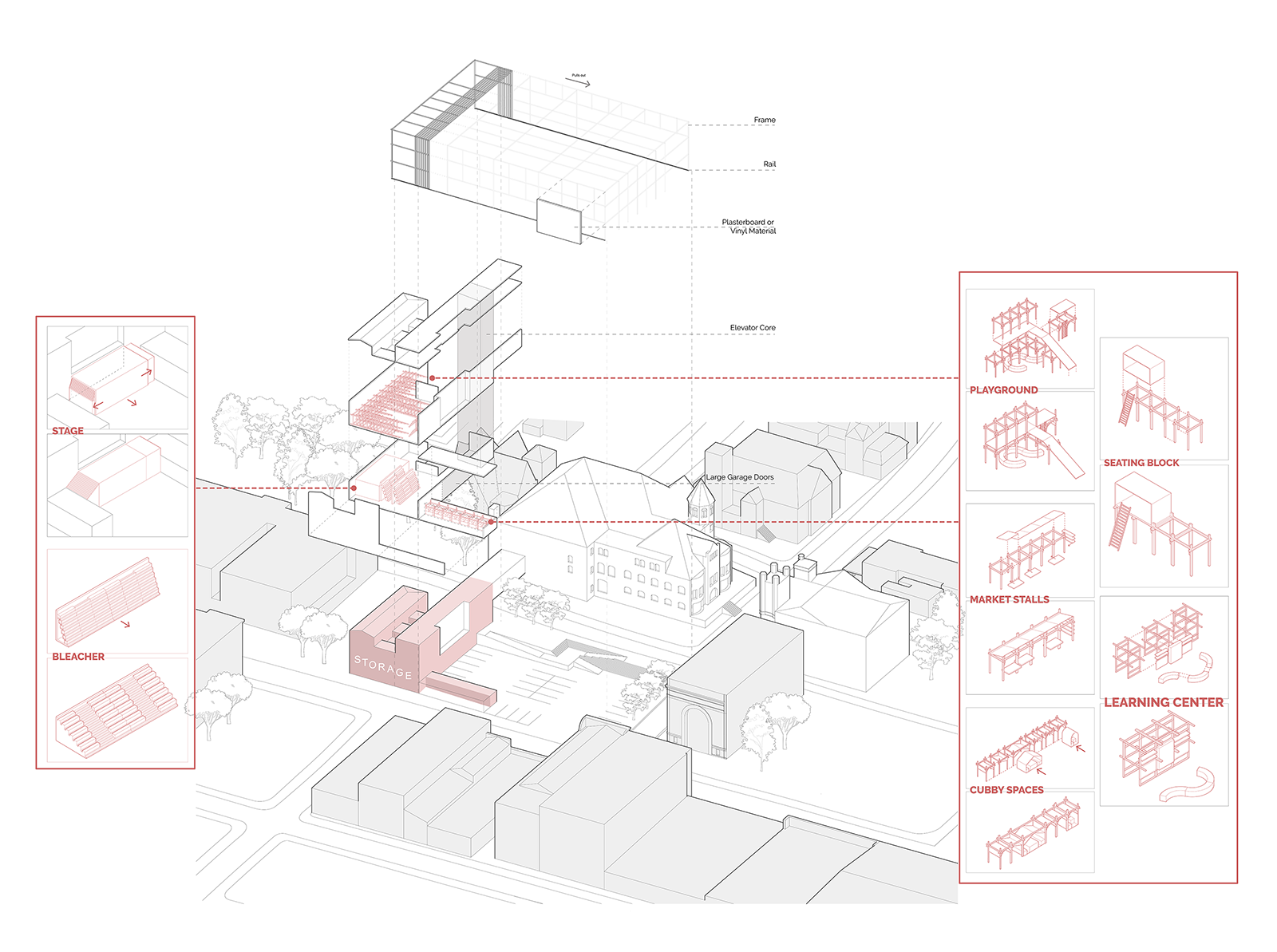 Utilizing Existing Abandoned Buildings Nearby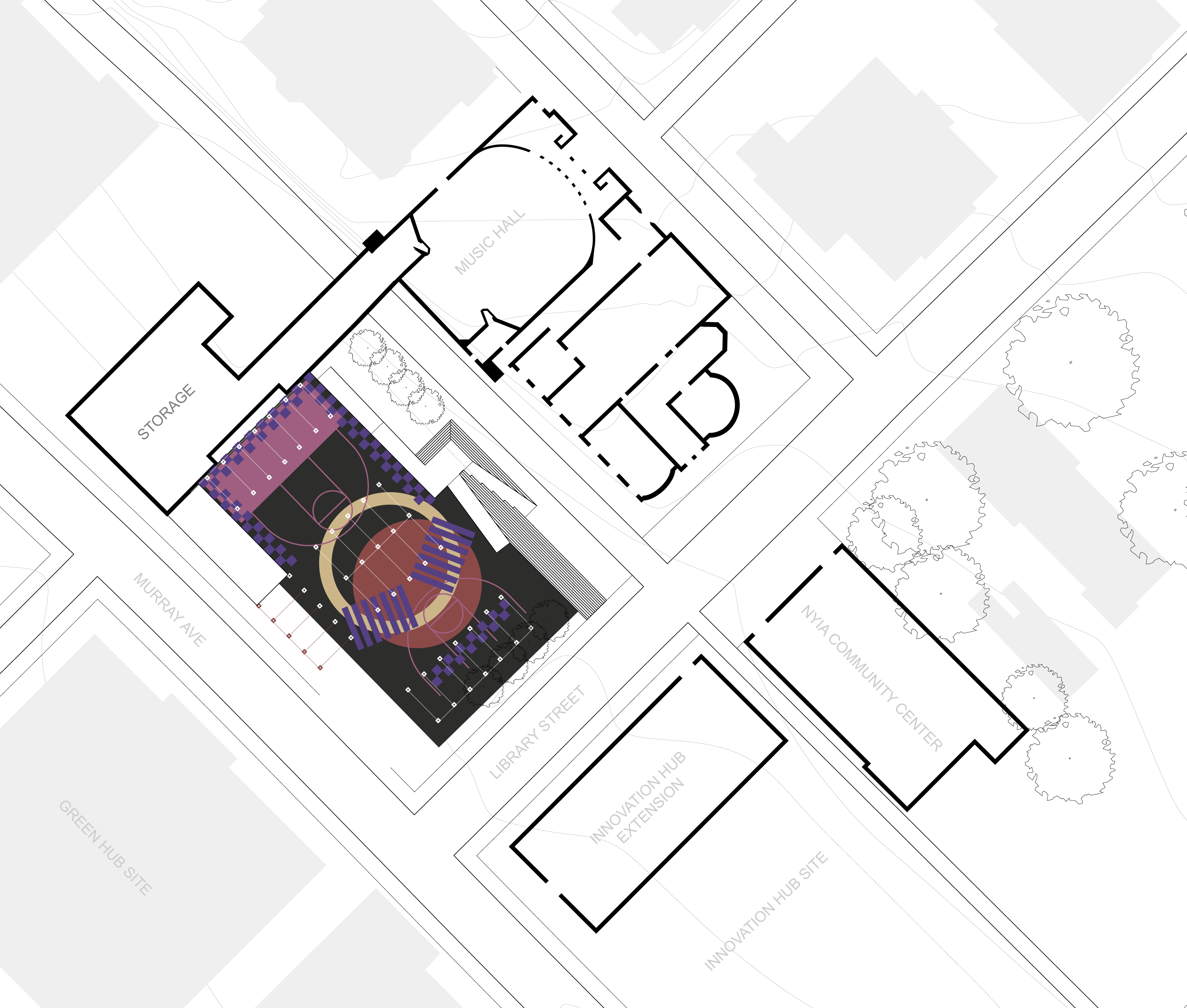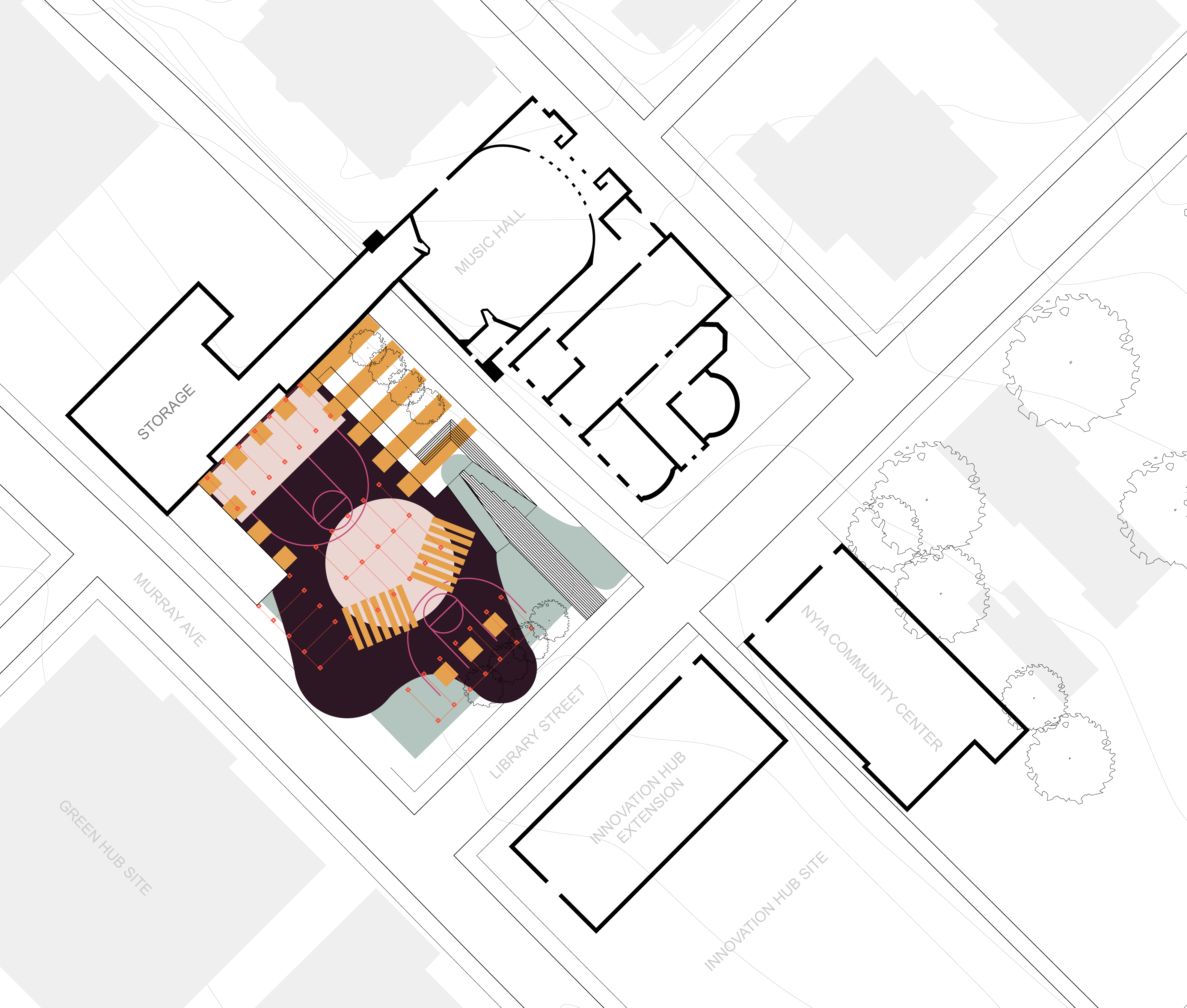 Some proposed Site Floor Paint Designs that can be altered and painted by community members or in partnership with the Braddock Carnegie Library's art program that layers different pieces of information related to the different events that the site was re-programmed around.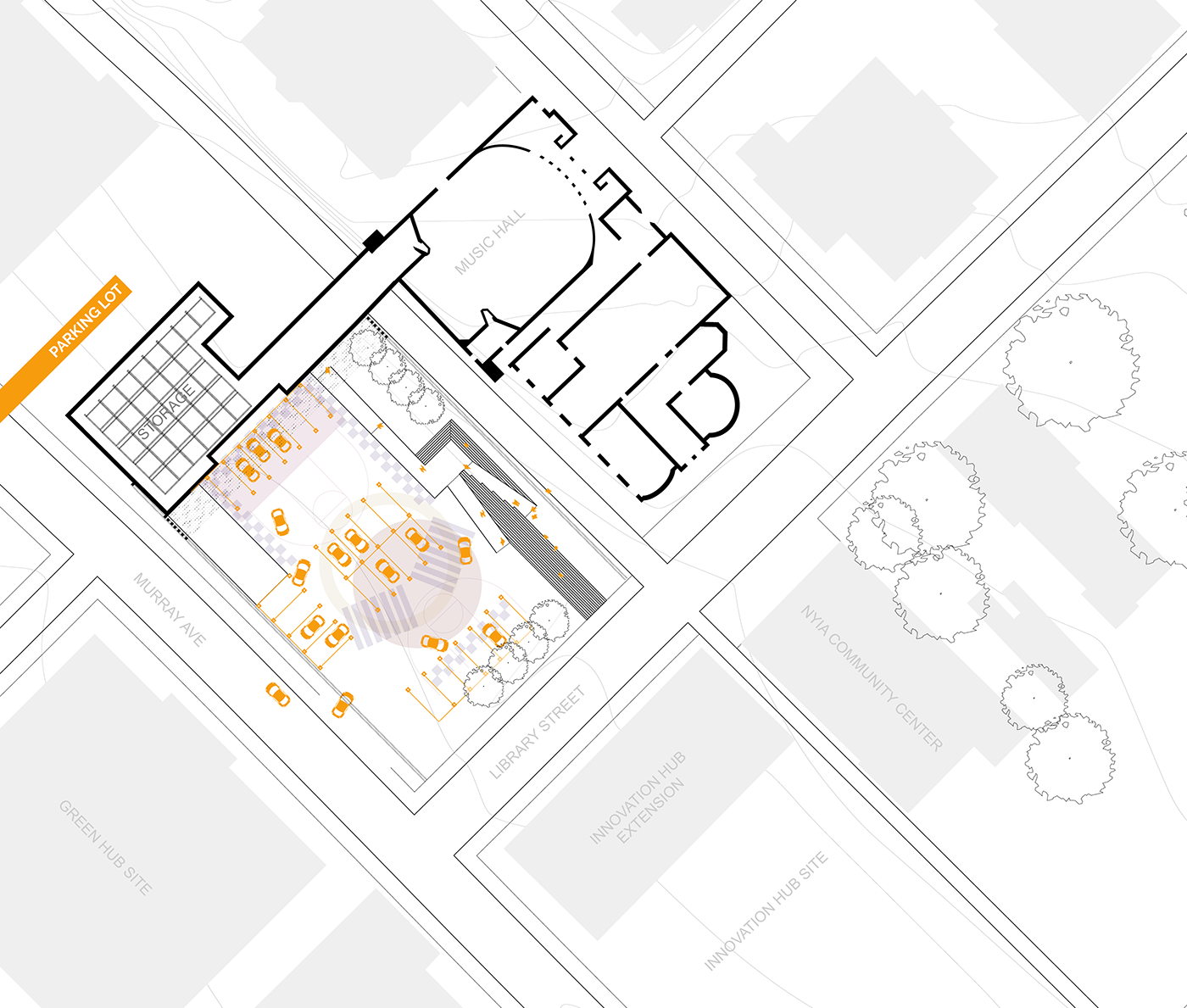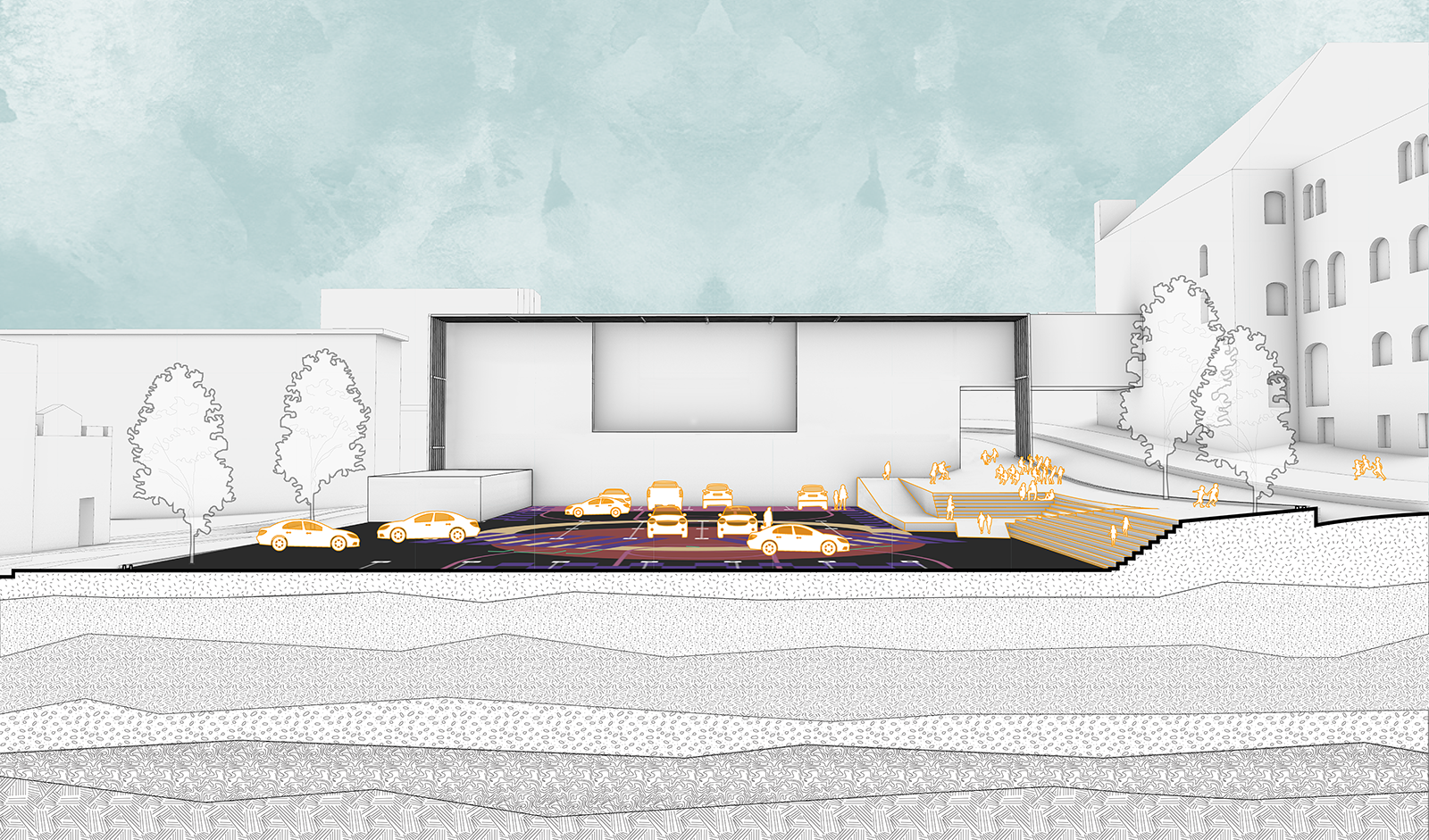 The Parking Lot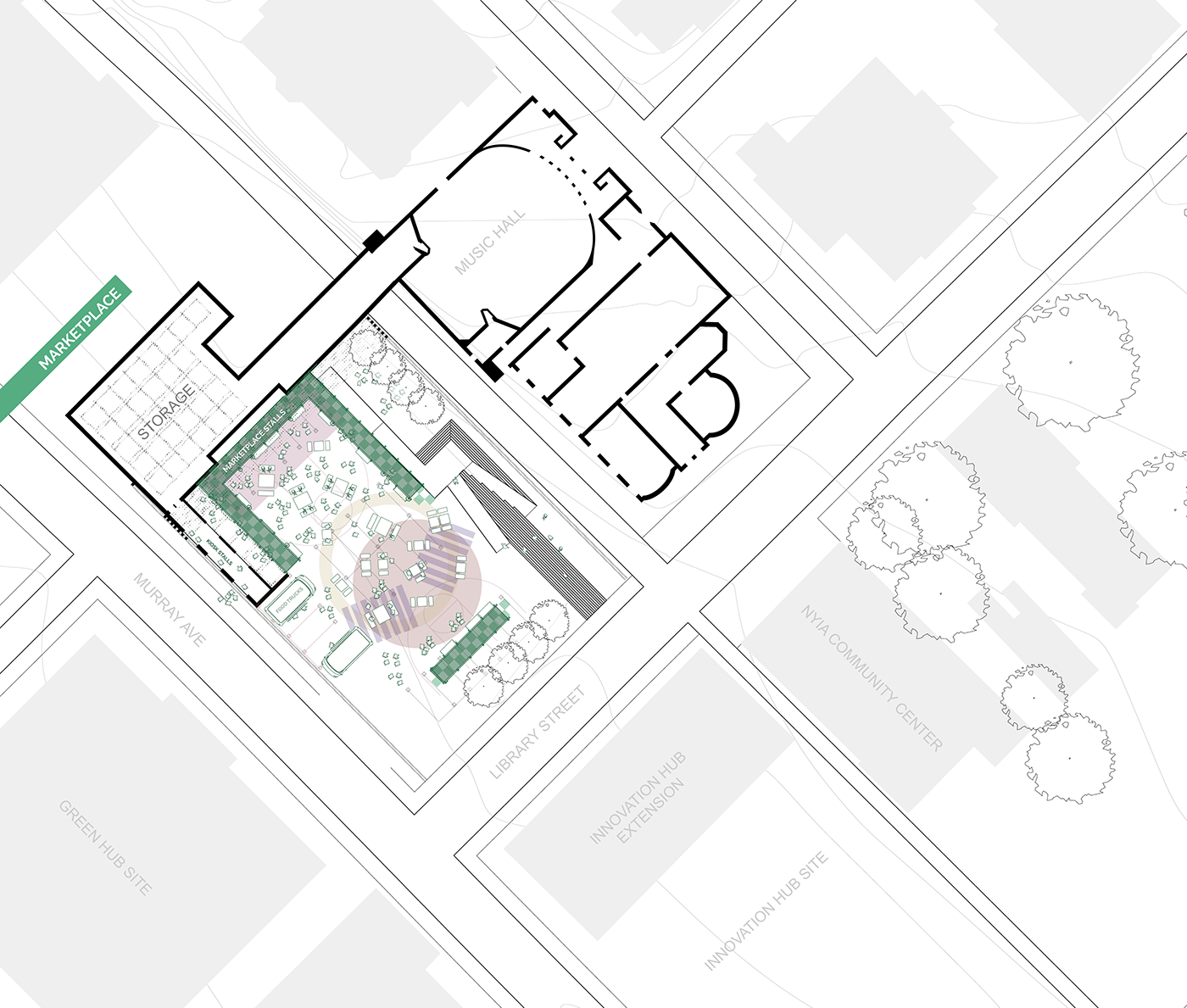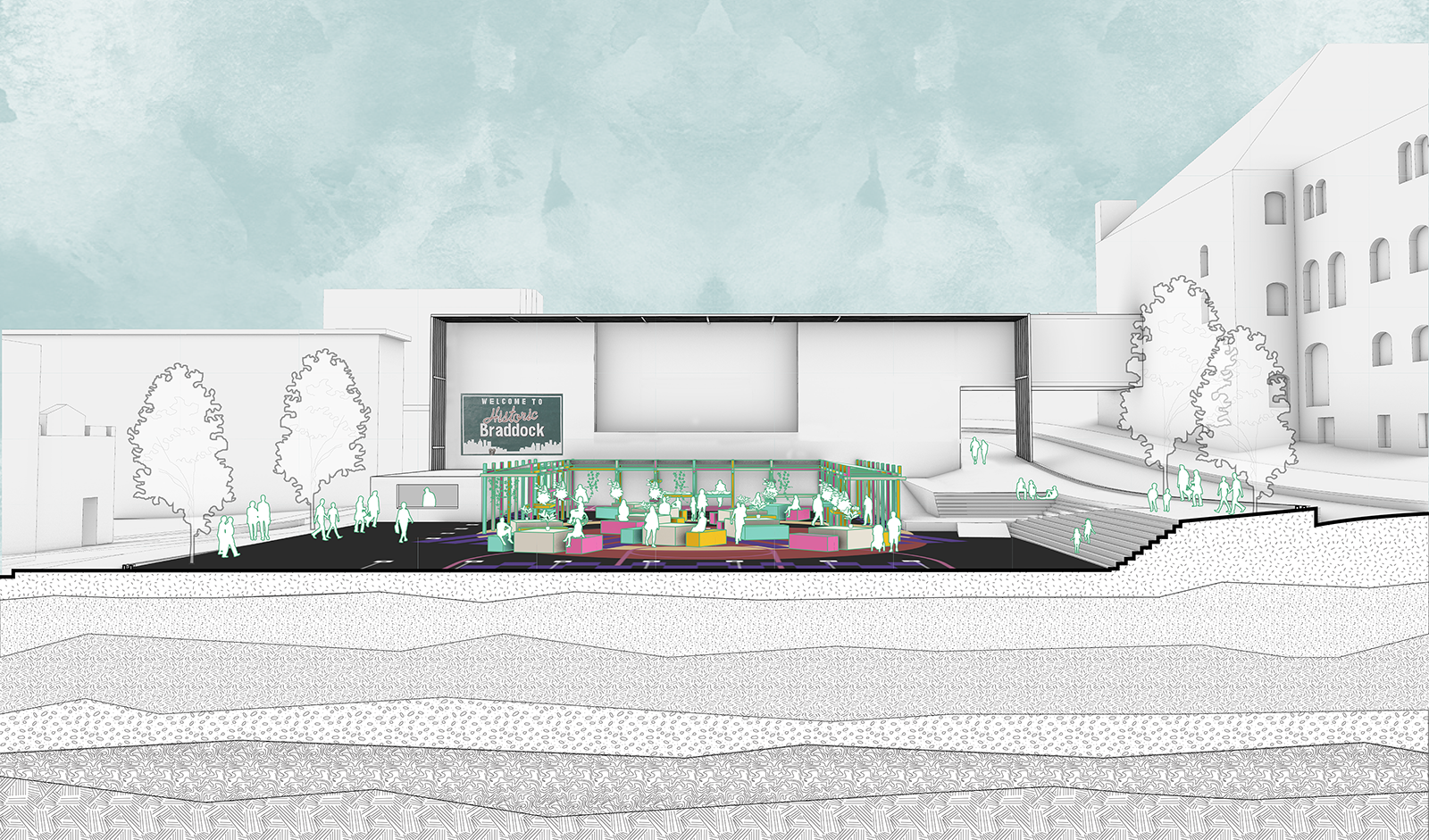 The Marketplace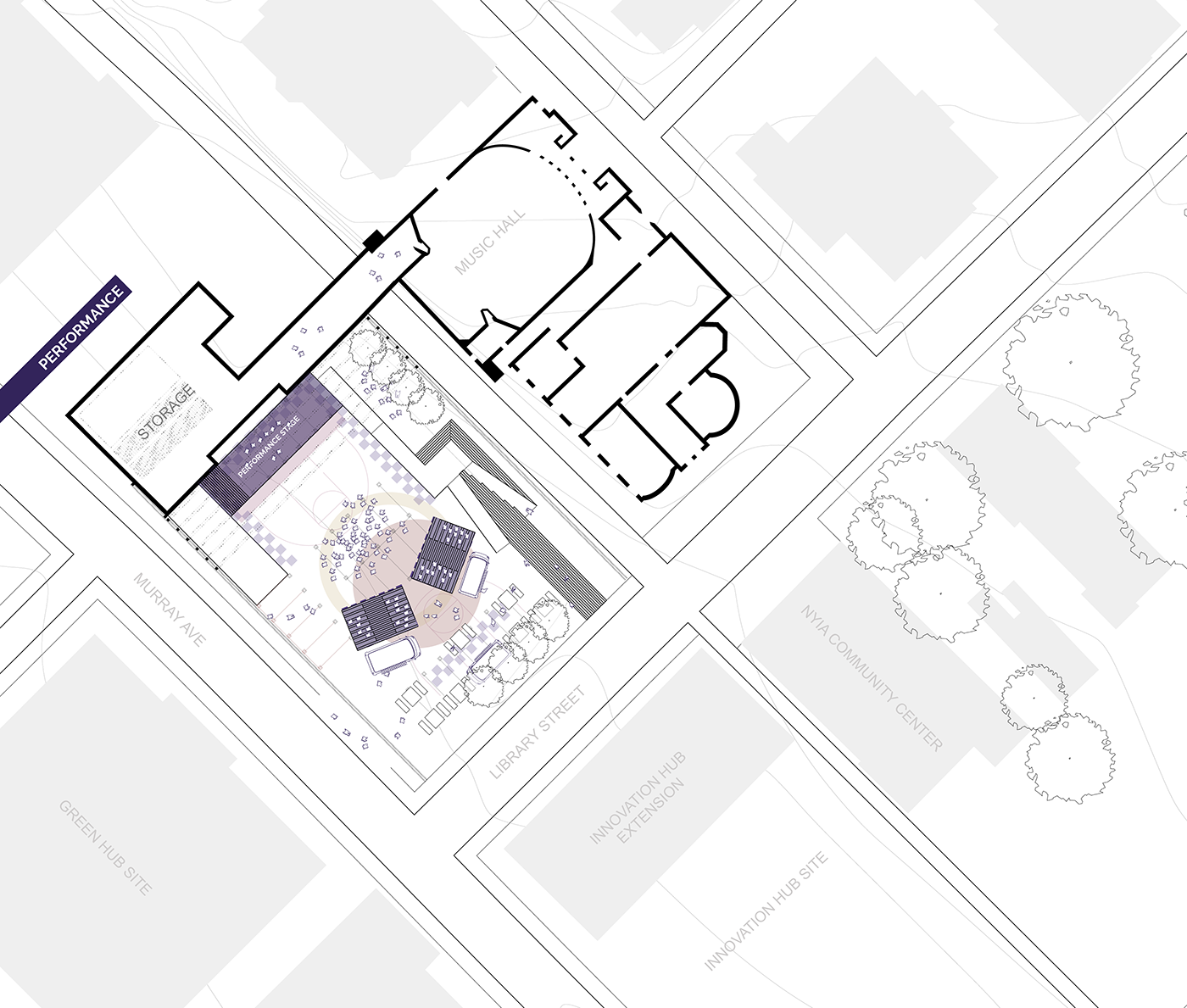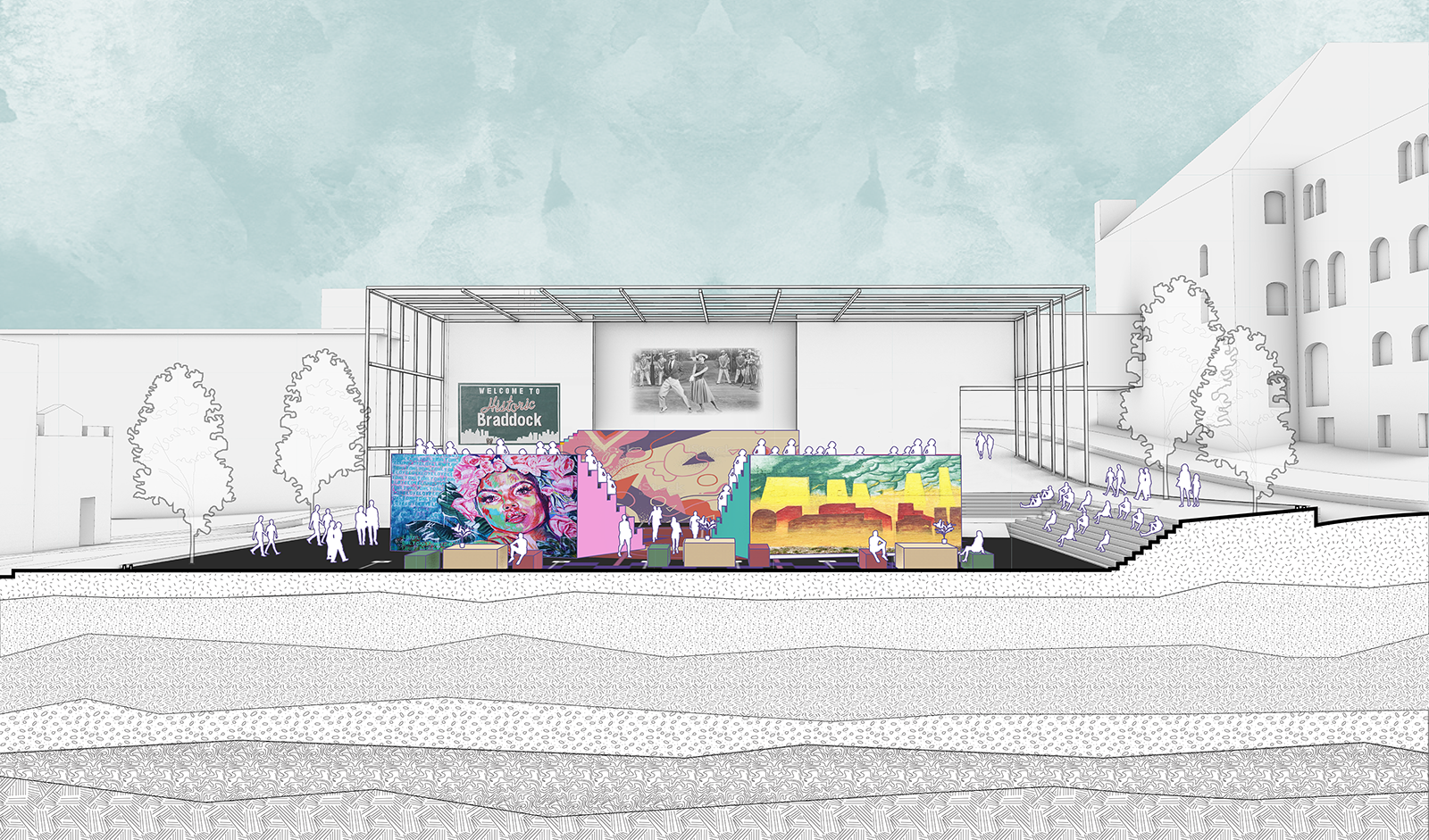 The Theater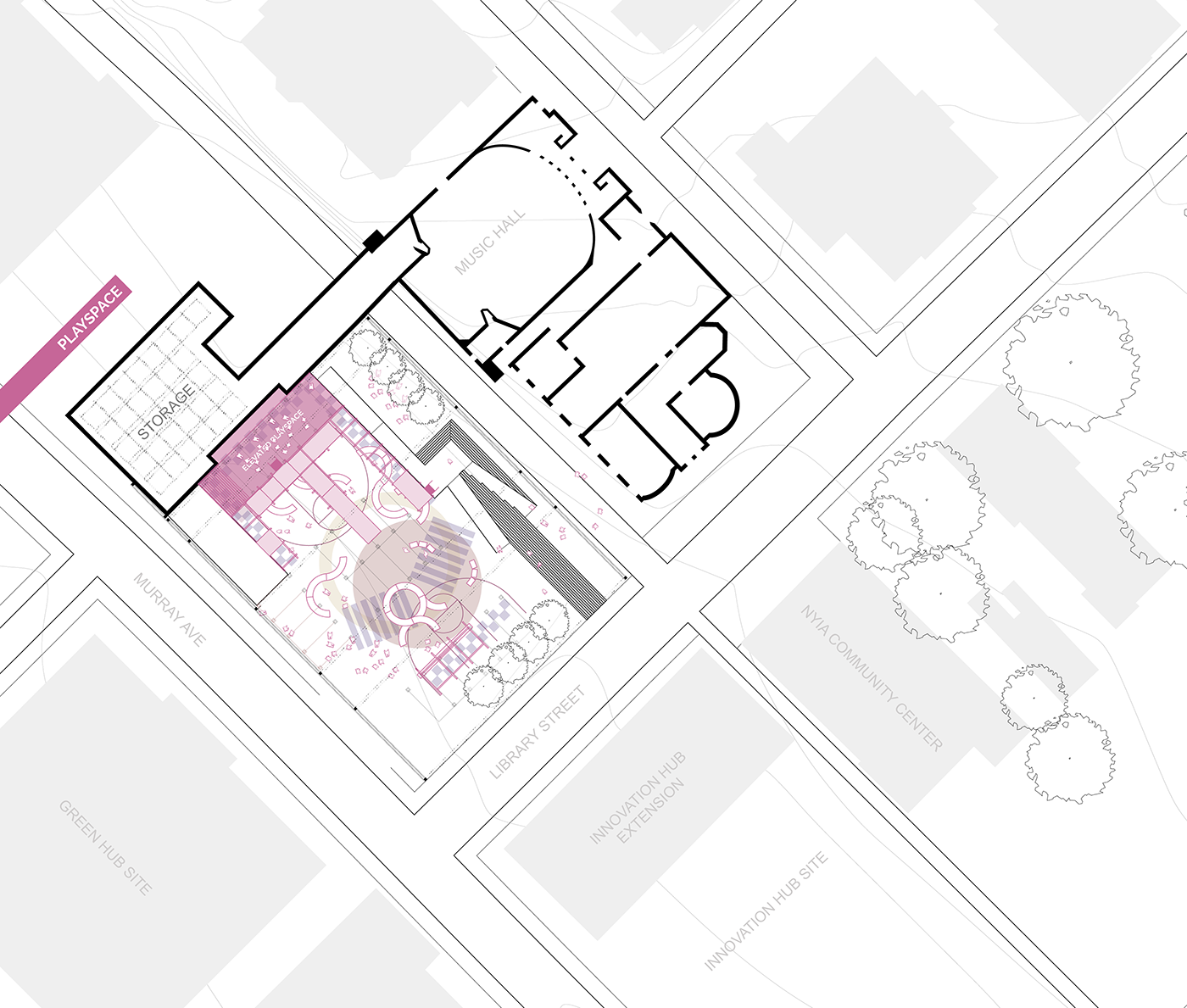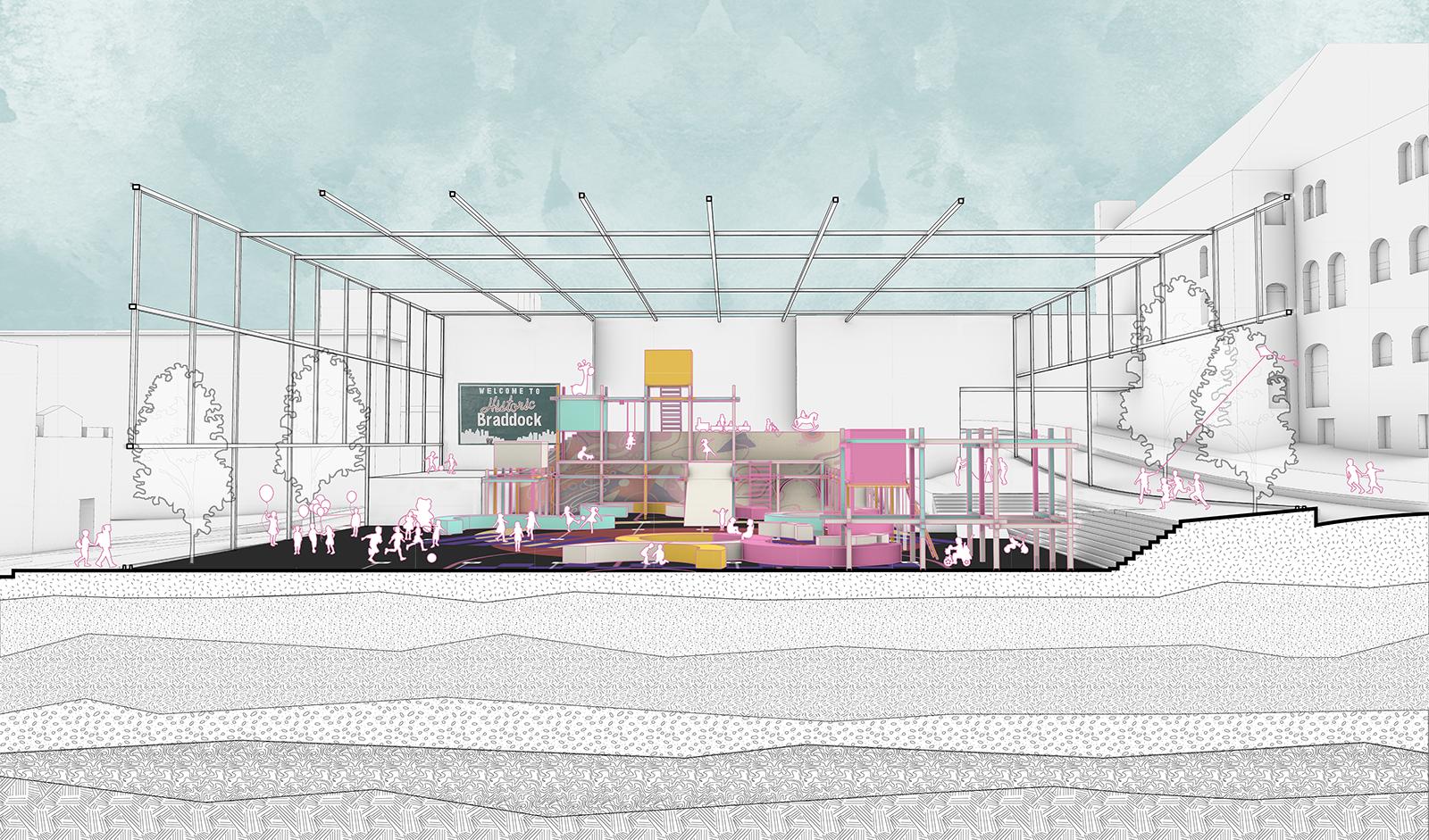 The PlaySpace