PORK AND SHRIMP SIU MAI / DIM SUM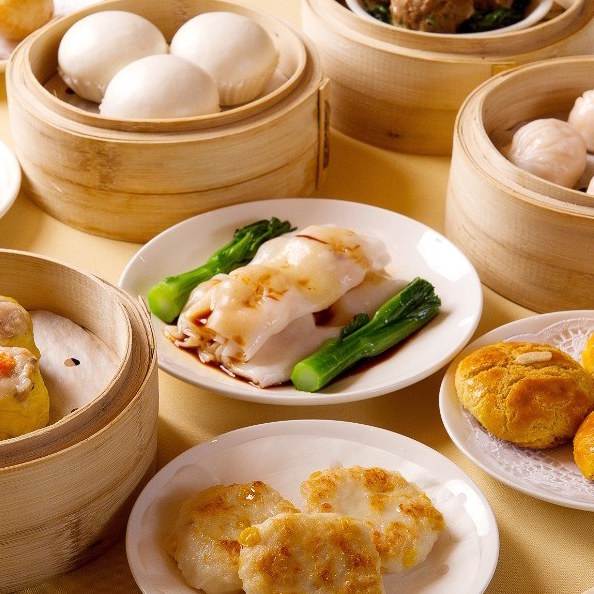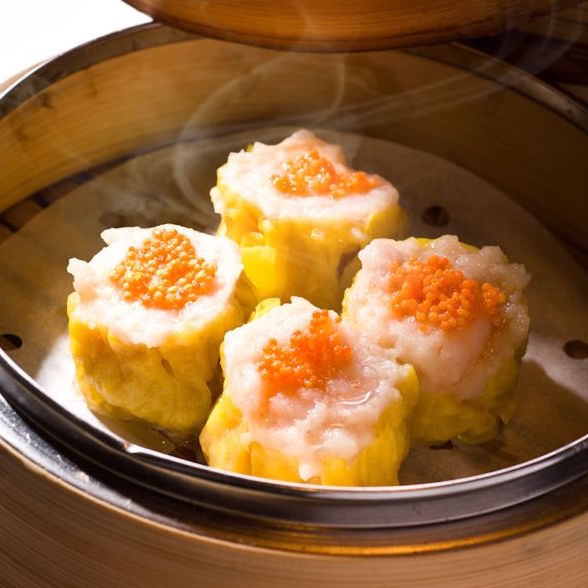 A style of Chinese cuisine prepared as small bite-sized portions of food served in small steamer baskets or on small plates. Dim sum dishes are usually served with tea and together form a full tea brunch. Dim sum traditionally are served as fully cooked, ready-to-serve dishes. Siu Mai is a type of traditional Chinese dumpling, originating from Hohhot, Inner Mongolia. In Cantonese cuisine, it is usually served as a dim sum snack.
INGREDIENTS
1/2 package wonton wrappers, round
1/2 pound ground pork
1/2 pound shrimp, deveined and finely chopped
1 tbsp soy sauce
1 tsp grated ginger
1 tsp sesame oil
1/2 tsp salt
1/4 tsp black pepper
1 egg, beaten, for egg wash
Garnish: 1 small quarter of carrot, minced
INSTRUCTIONS
In a medium-sized bowl, mix together the pork, shrimp, soy sauce, ginger, sesame oil, salt, and pepper.
Spoon a heaping teaspoon of the filling into the center of a wonton wrapper. Lightly brush the sides of the wrapper with egg wash. Squeeze the sides up until the wrapper forms a cup, tucking in the sides and leaving the filling exposed on top. Repeat with the rest of the wrappers. Garnish with orange roe or chopped carrots.
Line 1 or 2 large bamboo steamer with parchment paper. Fit the steamer basket(s) in the wok and pour enough water into the wok until the water line is 1 inch below the bottom of the steamer. Steam the siu mai for 12 to 15 minutes, until filling is firm to the touch. Serve with soy sauce, chili sauce, or chili oil.